SCHOOL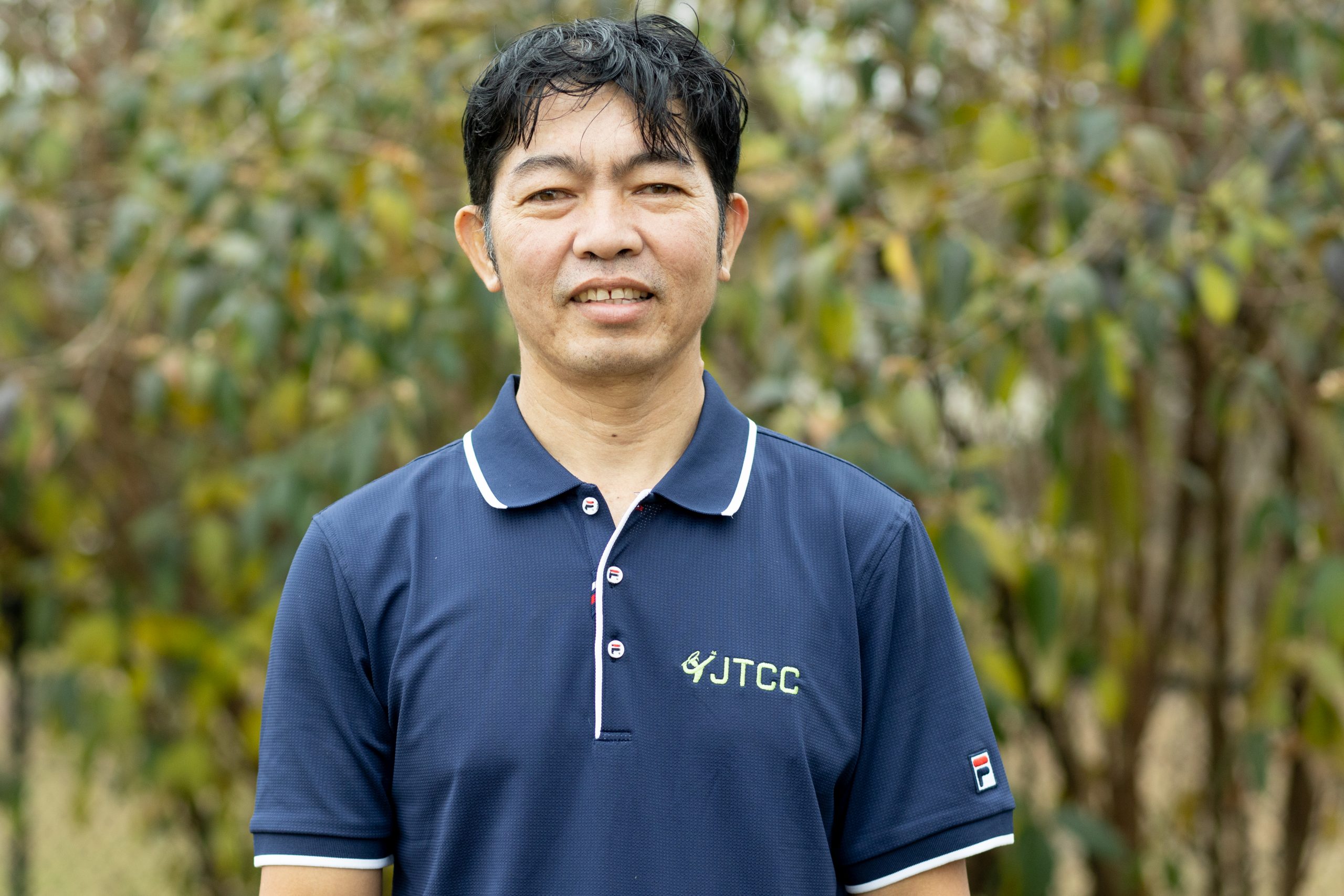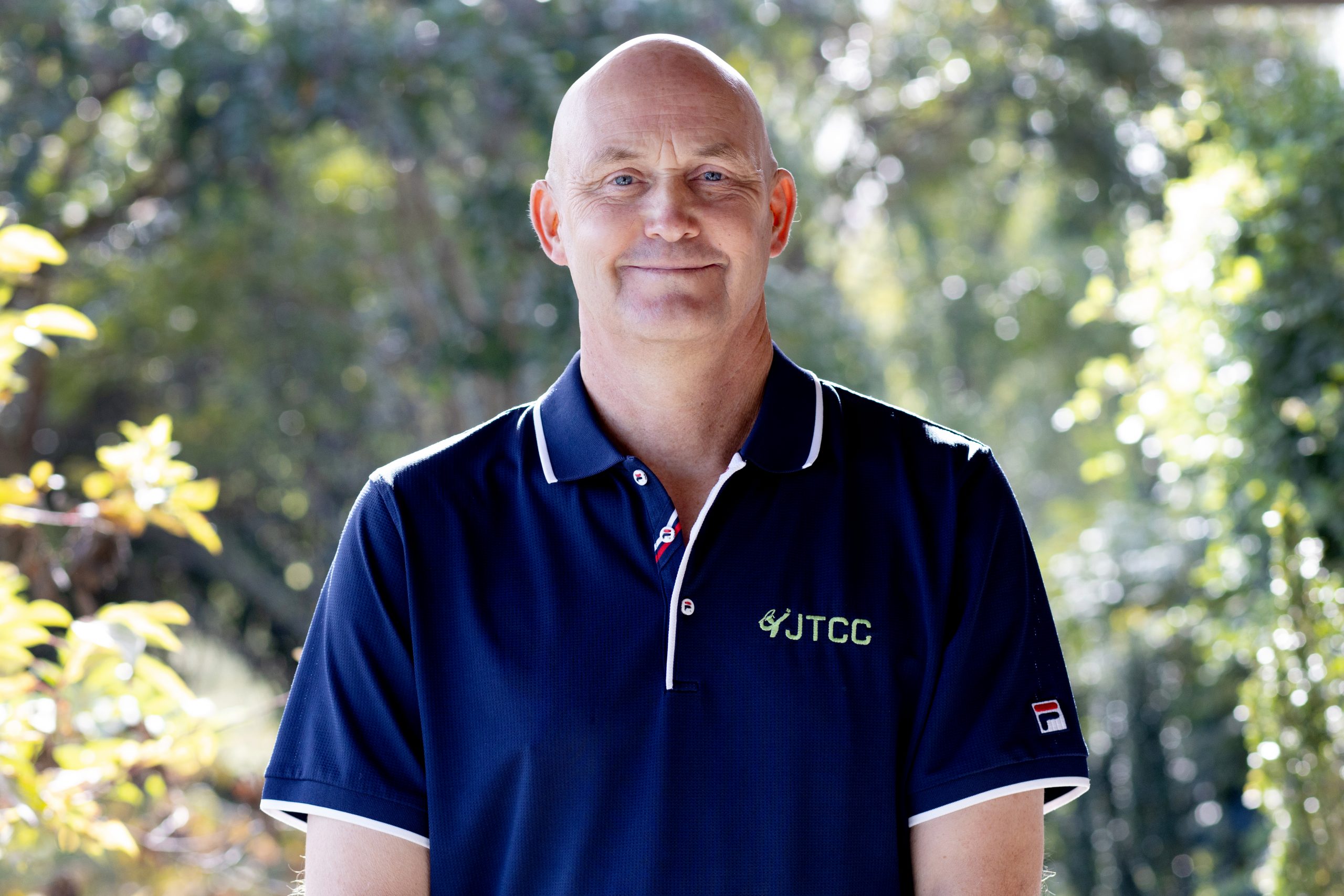 For more than 20 years, Vesa has been the driving force behind JTCC's coaching philosophy since the doors first opened at the training center in College Park in 1999.
Vesa's personal coaching philosophy is straightforward and direct: "Trust your Training." He is a strong believer in Long Term Athletic Developmental Stages and Long Term Progressive Training Methods.
Vesa continues to train top junior players who have achieved #1 rankings, All-American honors, and have won major titles in national, NCAA, ITF and professional competition. The USOC National Developmental Coach of the Year in 2011, he is widely acclaimed as one of the top international junior coaches.
As JTCC president, Vesa directs long term strategic planning, project implementation, and identification of new partners for JTCC. He also manages and mentors staff members. and ensures the quality of JTCC programming.
Vesa's coaching certifications include USPTA, PTR, and USTA High Performance.
Vesa earned both an undergraduate degree in Business Administration and an MBA from the University of Tennessee.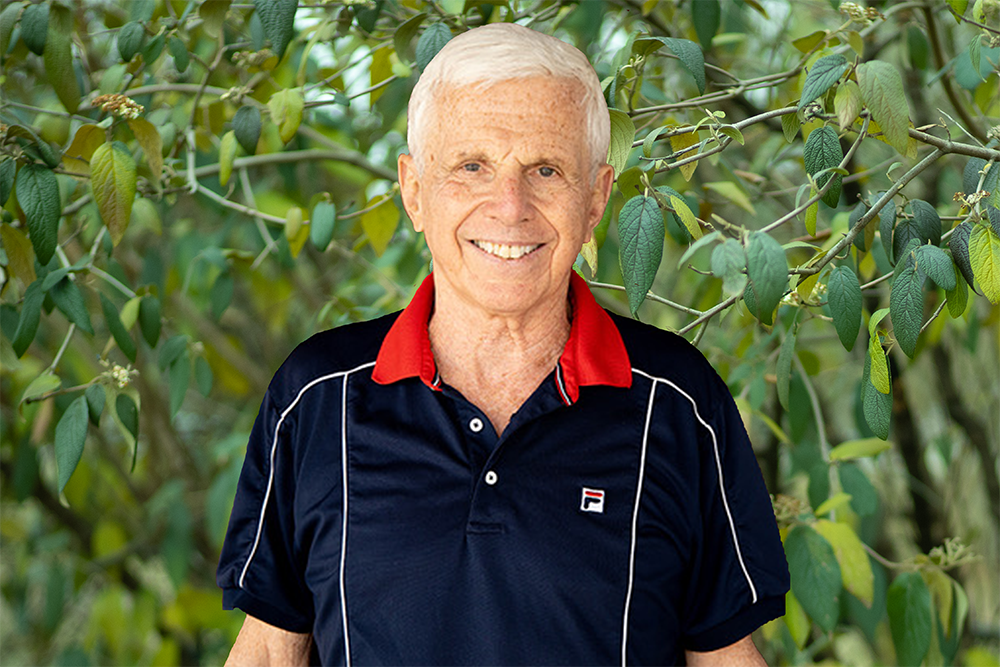 One of the most successful and experienced executives in the tennis industry, Ray is passionately committed to growing tennis participation at every level of the sport.
Under his leadership as the CEO since 2008, JTCC has been the recipient of the USTA's Development Program of the Year, the USTA Organization of the Year, and the USTA Facility of the Year.
Most importantly, JTCC programs have developed ATP and WTA Tour players and more than 200 student-athletes who have earned over $21 million in college scholarships at top NCAA Division I, II, and III programs.
Ray was a founder and president of ProServ, a leading sports management and marketing firm, which managed top athletes including Arthur Ashe, Stan Smith, Tracy Austin, Pam Shriver, Michael Jordan, Patrick Ewing, Jimmy Connors, Ivan Lendl, Payne Stewart and Dave Winfield, among many other superstars. Ray directed the Volvo Grand Prix and the Volvo Masters at Madison Square Garden, serving as the tournament director for more than 100 major events.
Ray promoted the Nuveen Tour from 1993-2000, the first worldwide senior tennis circuit featuring Jimmy Connors, John McEnroe, Bjorn Borg and other legends of the game who competed in 22 events drawing 500,000 spectators annually.
As the first National Executive Director of the National Junior Tennis League (NJTL), Ray led the organization's growth from three cities to 50 chapters. JTCC's GEICO Game On! and Sandy Spring Bank Advantage Prince George's programs are legacy NJTL chapters made possible through Ray's vision.
Ray has served on the board of directors of the USTA and both the men's and women's professional tennis associations. He represented the North American Tournament Directors on the Men's International Professional Tennis Council and the Top 20 players on the WTA Board of Directors.
Ray was inducted into the Mid-Atlantic Tennis Foundation Hall of Fame in 2005.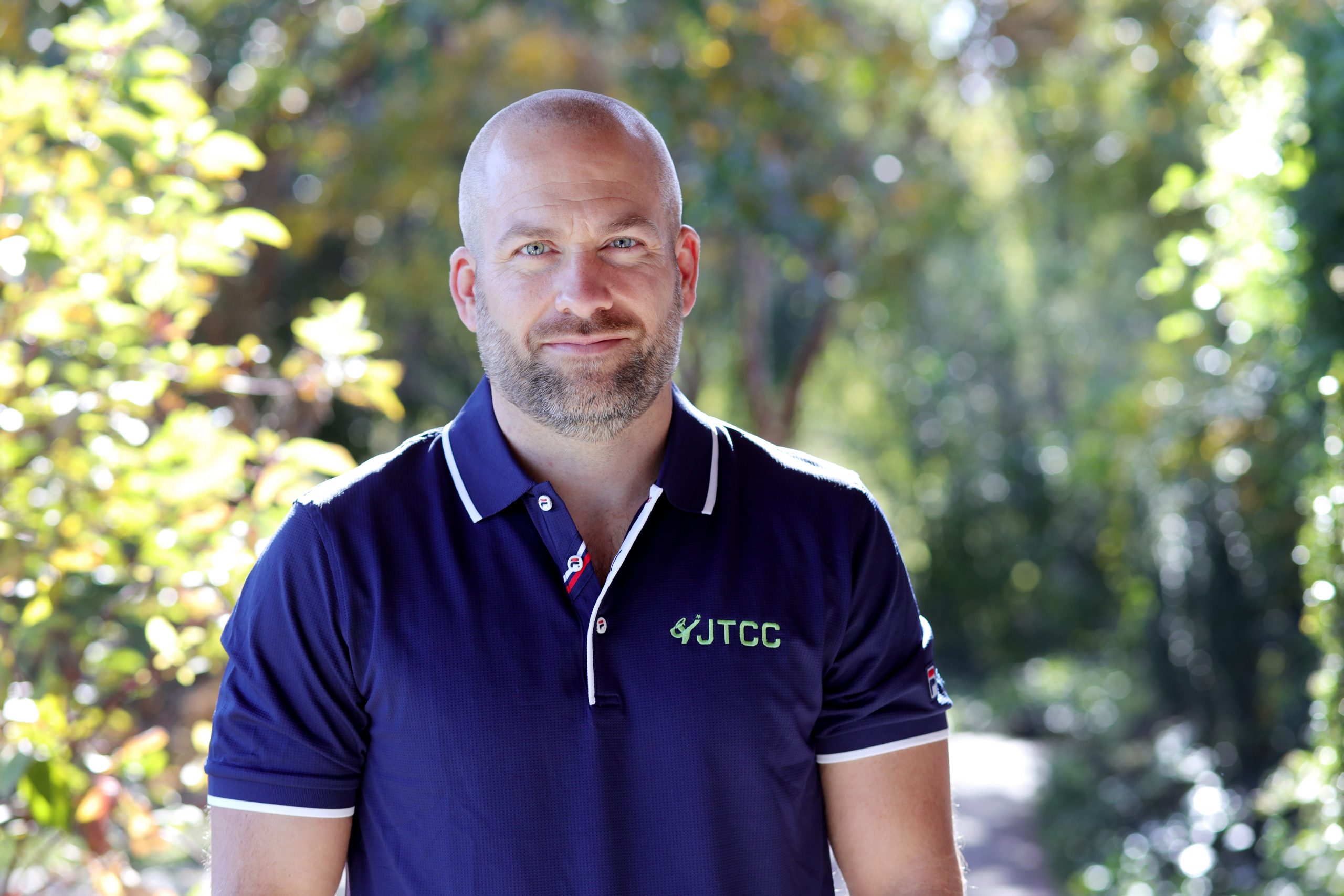 Joe Wilkerson
Senior Vice President
With more than 20 years of professional experience in the health and tennis industry, Joe has an impressive track record of growing memberships and the game of tennis.
Joe held key management positions with Midtown Athletic Clubs and Midtown Health from 2003-17. He was hired as a tennis coach and moved quickly through the ranks to become Regional Tennis Director. In that role, Joe oversaw all tennis operations at two of Mercy Health's clubs and three area country clubs. Joe was then promoted to General Manager for Mercy HealthPlex Anderson, the flagship of Midtown Health, where he operated a 150,000-square foot Health Wellness & Tennis Club in Cincinnati and led a team of 225 associates dedicated to creating the best athletic club environment in the greater Cincinnati area.
From 2017-19, Joe was General Manager of the Raleigh Racquet Club, a 31-court facility on 20 acres with more than 1,000 members in North Carolina.
As Senior Vice President, Joe immediately created Discover Tennis, JTCC's new adult tennis program. He is responsible for oversight of club operations, programming and staffing. In addition, he manages capital projects and seeks new business development opportunities for JTCC nationwide.
Joe was recruited to play collegiate tennis for Methodist University in Fayetteville, NC where he graduated with honors with a Bachelor of Science degree in Business Administration and a concentration in Professional Tennis Management,
Joe holds certifications from USPTA, PTR, and USTA Sports Science.
Vivian Norelus
Director of Finance and Human Resources
As the Director of Finance and Human Resources and a member of the Executive Team, Vivian supervises the accounting and human resource departments at JTCC and is responsible for oversight of the accounting for JTCC satellite sites, including Bolles, the Silver Spring YMCA and TennisCT.
During her seven years at JTCC, Vivian has developed and implemented extended benefits for employees.
Prior to joining JTCC, Vivian received her Bachelor of Science degree in Economics with a minor in Sociology from Gettysburg College and earned her MBA from the University of Maryland Global Campus. She also attended the Swiss Finance Academy.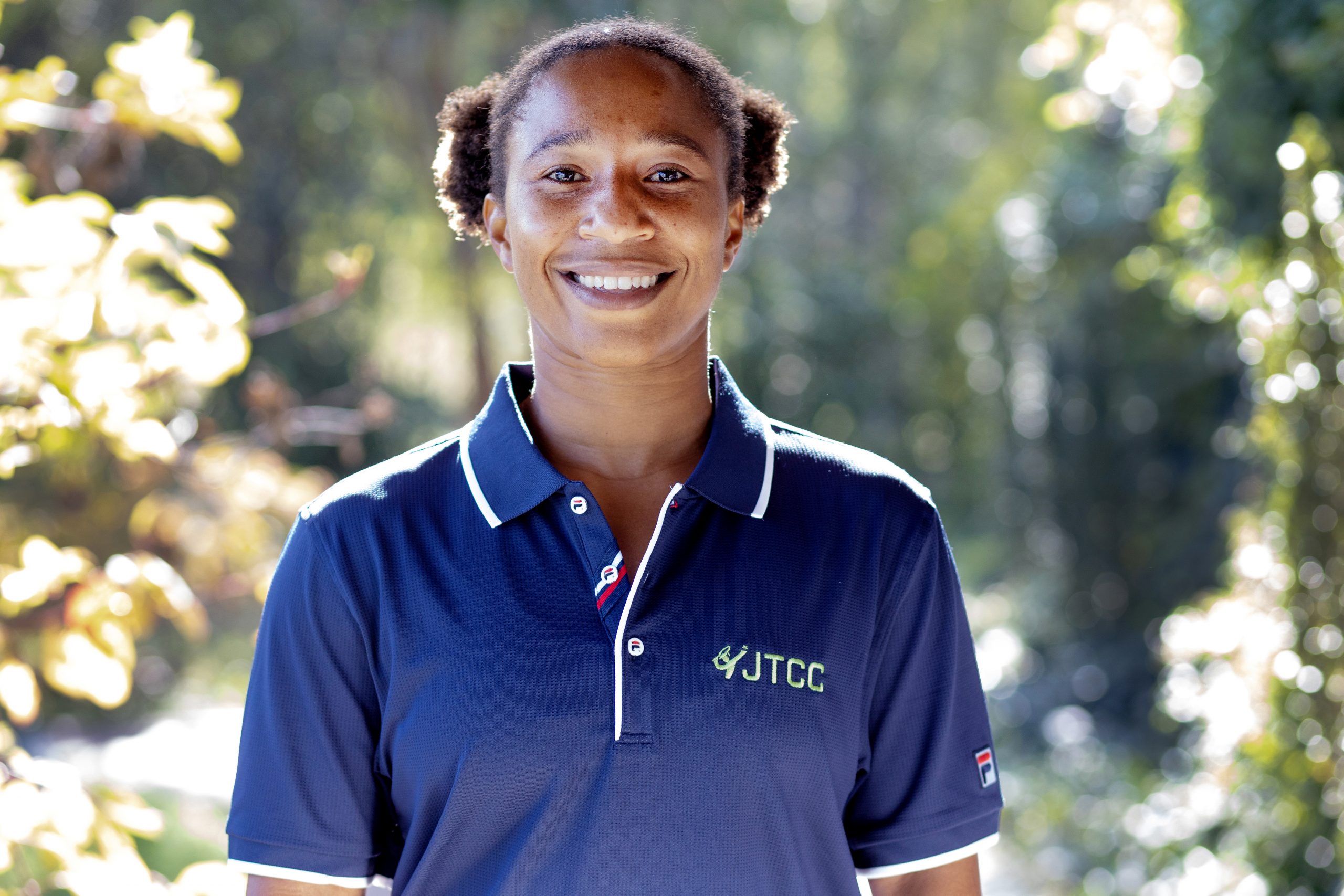 Megan Moulton-Levy
General Manager of Player Development
A former top 50 WTA Tour doubles standout and two-time recipient of the National ITA/Arthur Ashe, Jr. Award for Leadership and Sportsmanship, Megan serves as an aspirational role model for JTCC players and coaches. She continues to be widely recognized as a leader in the sport and was recently appointed to the USTA Board of Directors.
As the General Manager of Player Development and a member of the Executive Team, Megan's goal is to create an environment of excellence both on and off the court at JTCC. Her certifications include PTR Performance, USTA High Performance and USTA Facility Coach.
Since joining JTCC in 2016, Megan has coached and mentored players who have achieved top 100 ITF junior rankings and who have continued to succeed playing D 1 and D III collegiate tennis.
Competing on the professional tour from 2008-15, Megan demonstrated her consistency by reaching the Round of 32 at all four Grand Slams in singles and winning the WTA Monterrey doubles championship in addition to 10 ITF doubles titles.
While earning a bachelor's degree in Sociology from William & Mary in 2007, Megan completed a stellar college tennis career with a top 10 ranking in both singles and doubles, achieving the #1 ranking in doubles and #7 in singles. The six-time All-American reached the semifinal round of the 2006 NCAA Singles Championship and the final round of the 2007 NCAA Doubles Championship.
Megan's coaching philosophy is, "Get players excited about their progress which will fuel their motivation to continue to work hard, overcome setbacks and reach their full potential."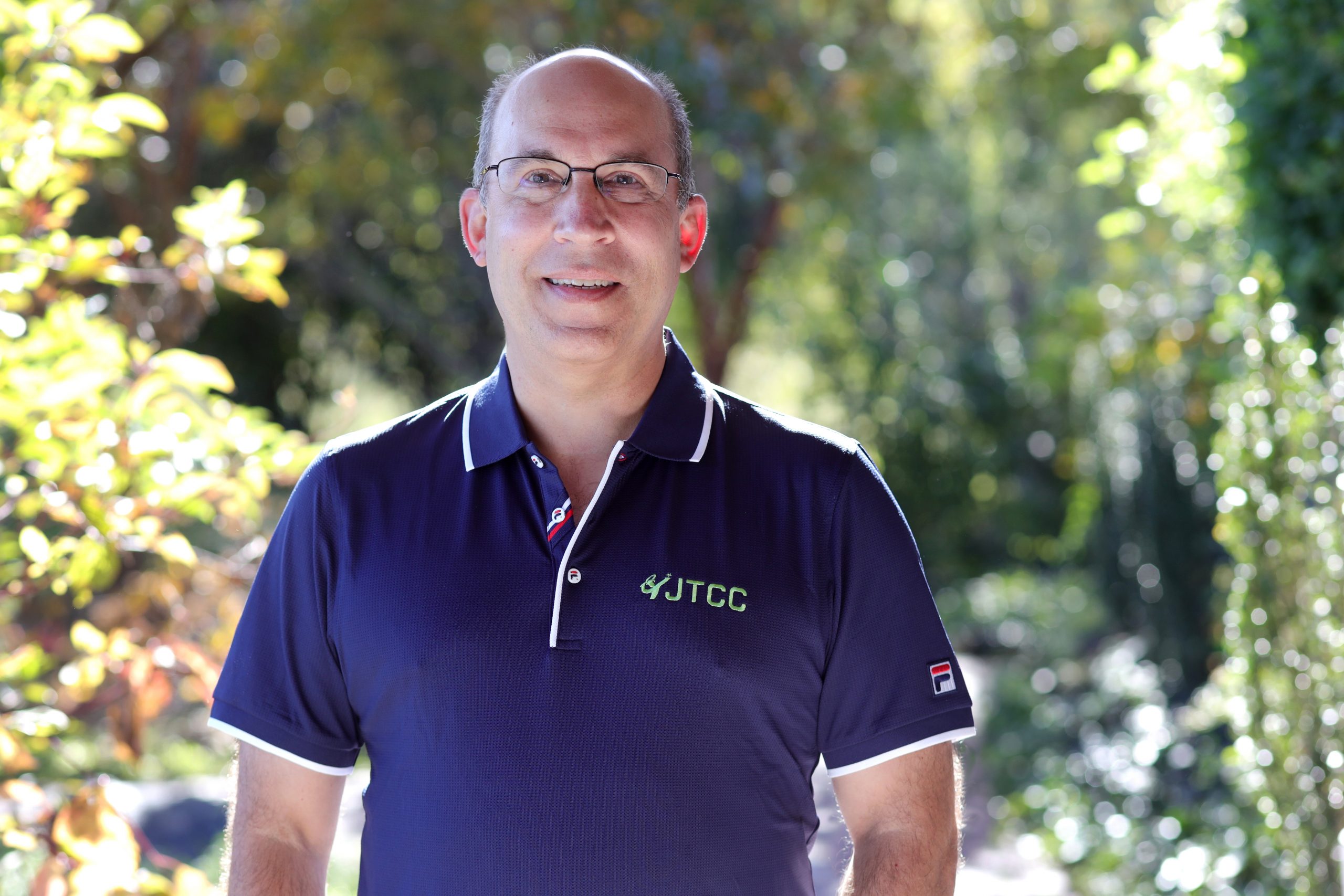 Mark Santangelo
Director of School
For 15 years, Mark has been responsible for the extraordinary academic success of the student-athletes enrolled in the JTCC School who have been admitted to the most prestigious colleges and universities in the nation.
From course selection and time management to tutorial support, exams, and college applications, Mark also coordinates community service activities including the annual MLK Day of Service and the annual Trail Clean-Up in coordination with the Maryland Parks Department.
With both a Bachelor of Arts and a Master's Degree in History earned at Yale and George Washington University, respectively, Mark is the primary support for students' History and English courses offered through the Laurel Springs curriculum.
The annual JTCC School graduation organized by Mark is the capstone to the students' academic experience.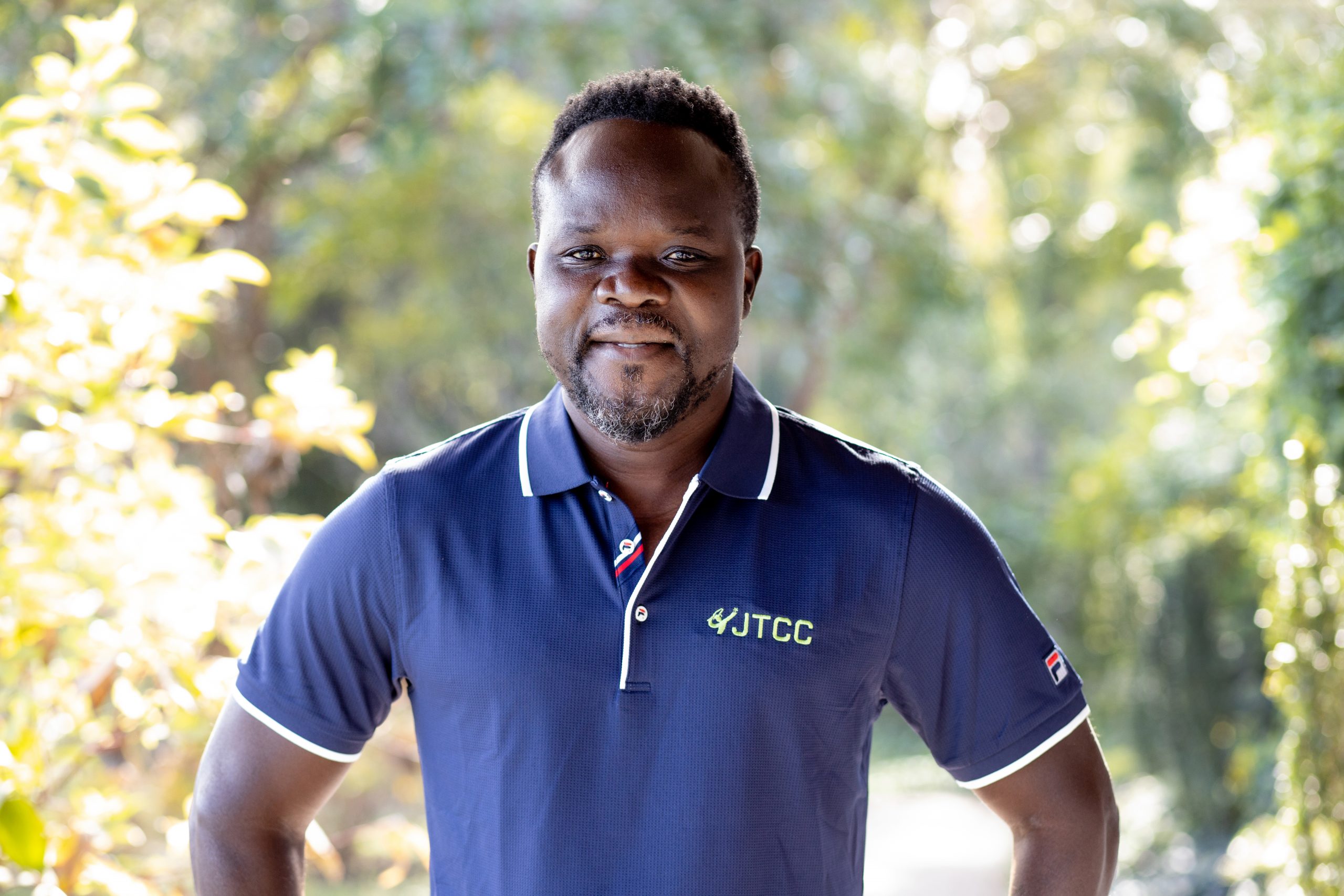 Alisama Agnamba
Senior Director of Player Development
Since joining JTCC in 2003, has developed more than 100 players who have competed at Division I, II and III universities
Coached ATP pros Frances Tiafoe and Denis Kudla and WTA pro Robin Montgomery
Certifications: USTA, PTR & USPTA High Performance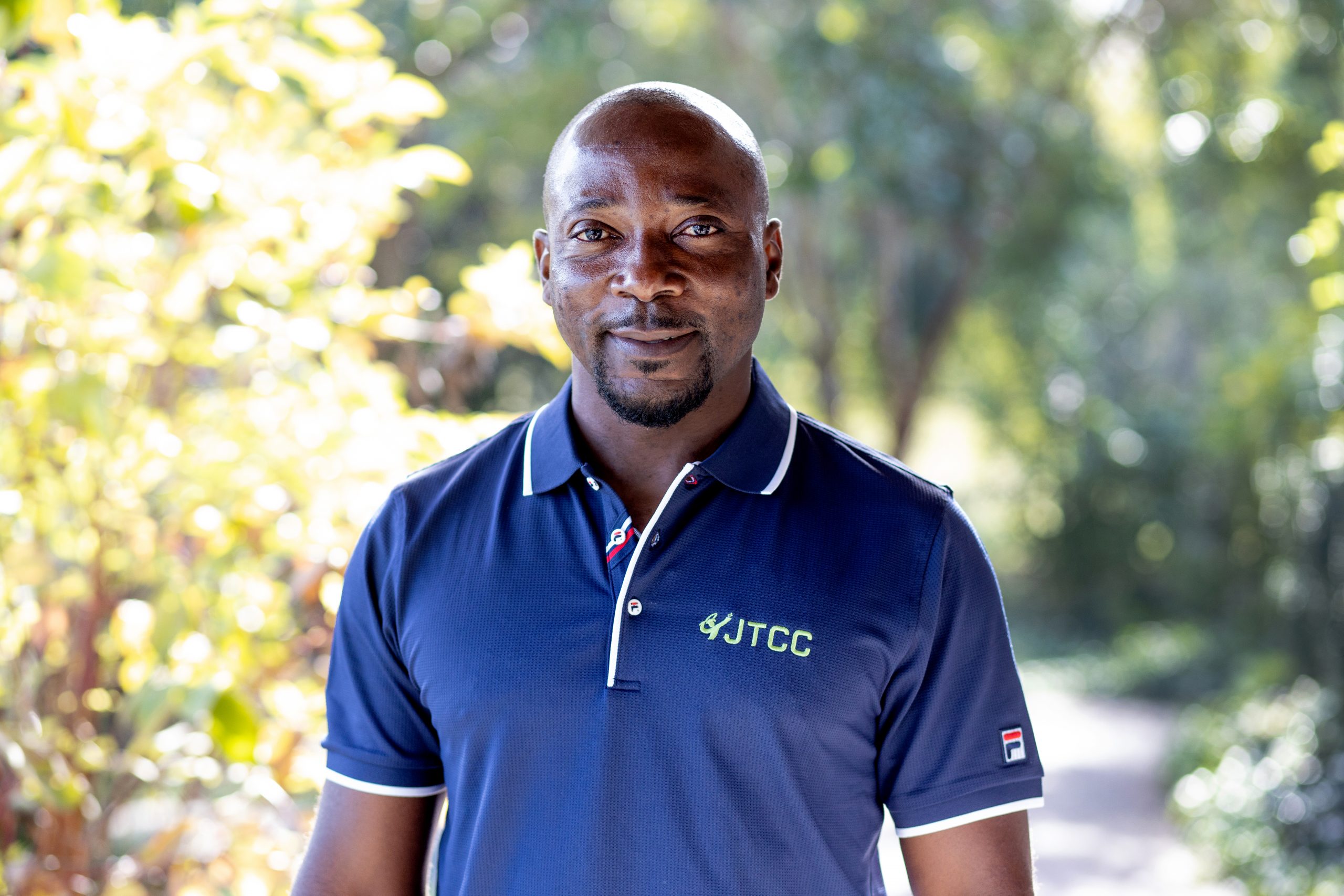 Oliver Akli
Senior Director of Player Development
One of the first coaches to join JTCC in 2000
Has had many coaching success stories with players who have won ITF tournaments and who have earned scholarships and played top Division I, II and III tennis
Certifications: USPTR & USPTA High Performance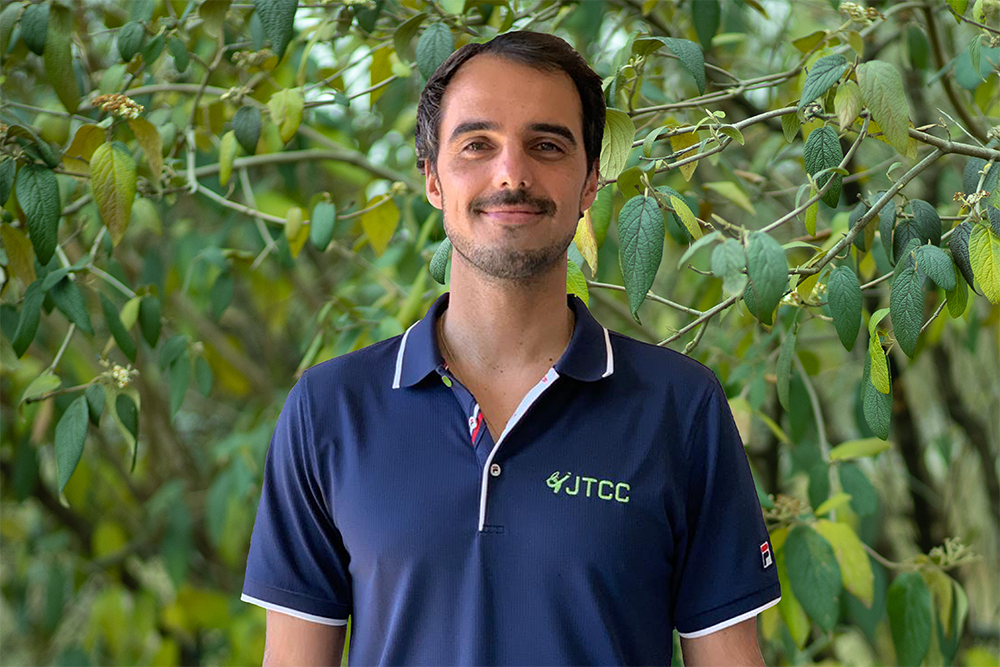 Tiago Bastos
Staff Professional
Coaches players in all Champions High Performance programs
Certifications: International Tennis Federation Level 2, PTR Professional in Performance and Level 1, and iTPA- Tennis Performance Trainer
James Carr
Director of Champs II
Has held various key coaching positions at JTCC including Co-Director of Champs II
Certifications: USTA & USPTA High Performance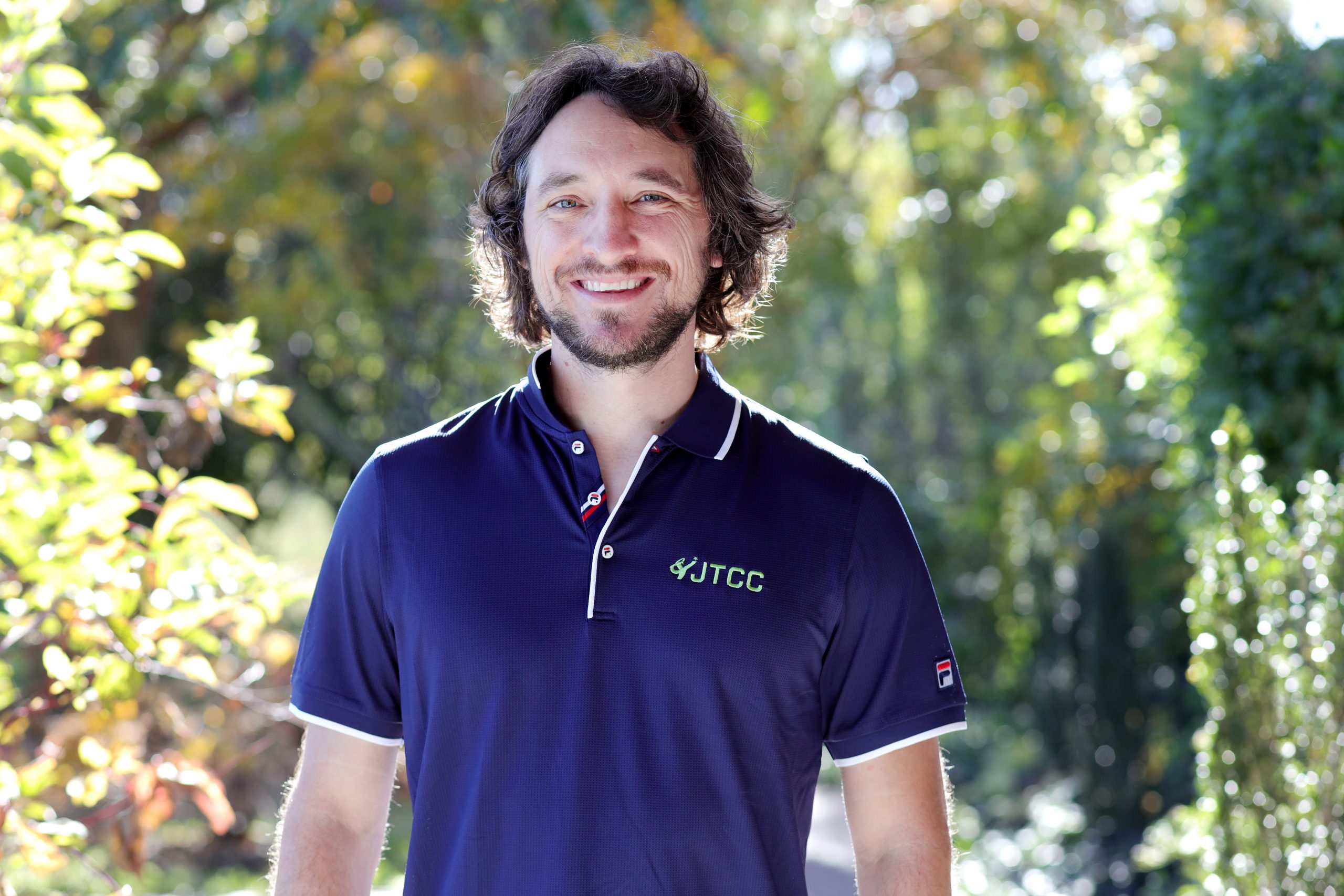 TC Costello
Senior Director of Athlete Development
Current fitness coach of professional player Frances Tiafoe
Works with WTA player Alison Riske as well as numerous ITF Top 10 players
Certifications: NSCA strength and conditioning specialist & DBC Fitness Level 1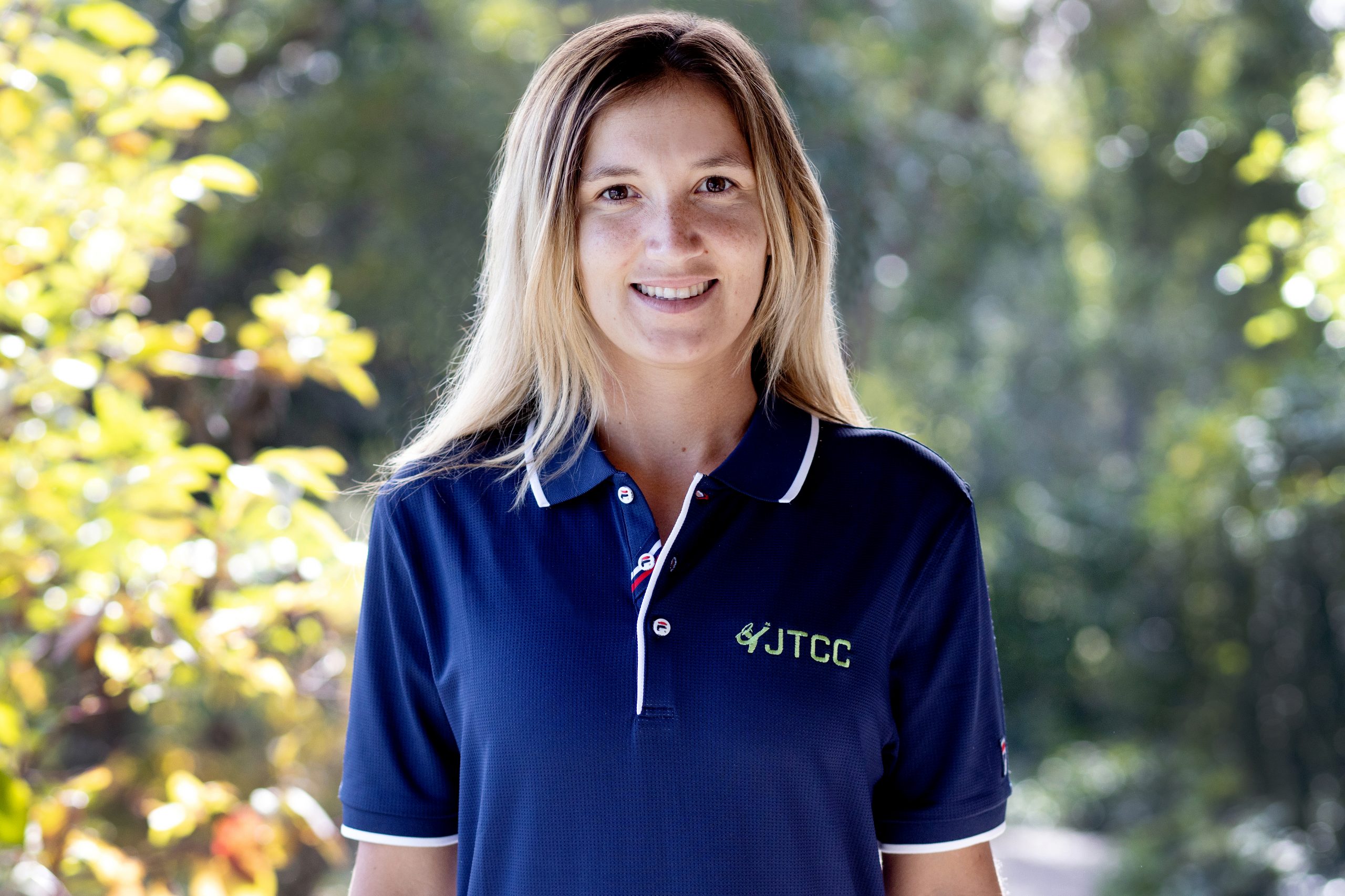 Paula Coyos
Senior Coach & Fila Manager
Coaches Champions program players
Handles FILA account for JTCC
Certification: PTR High Performance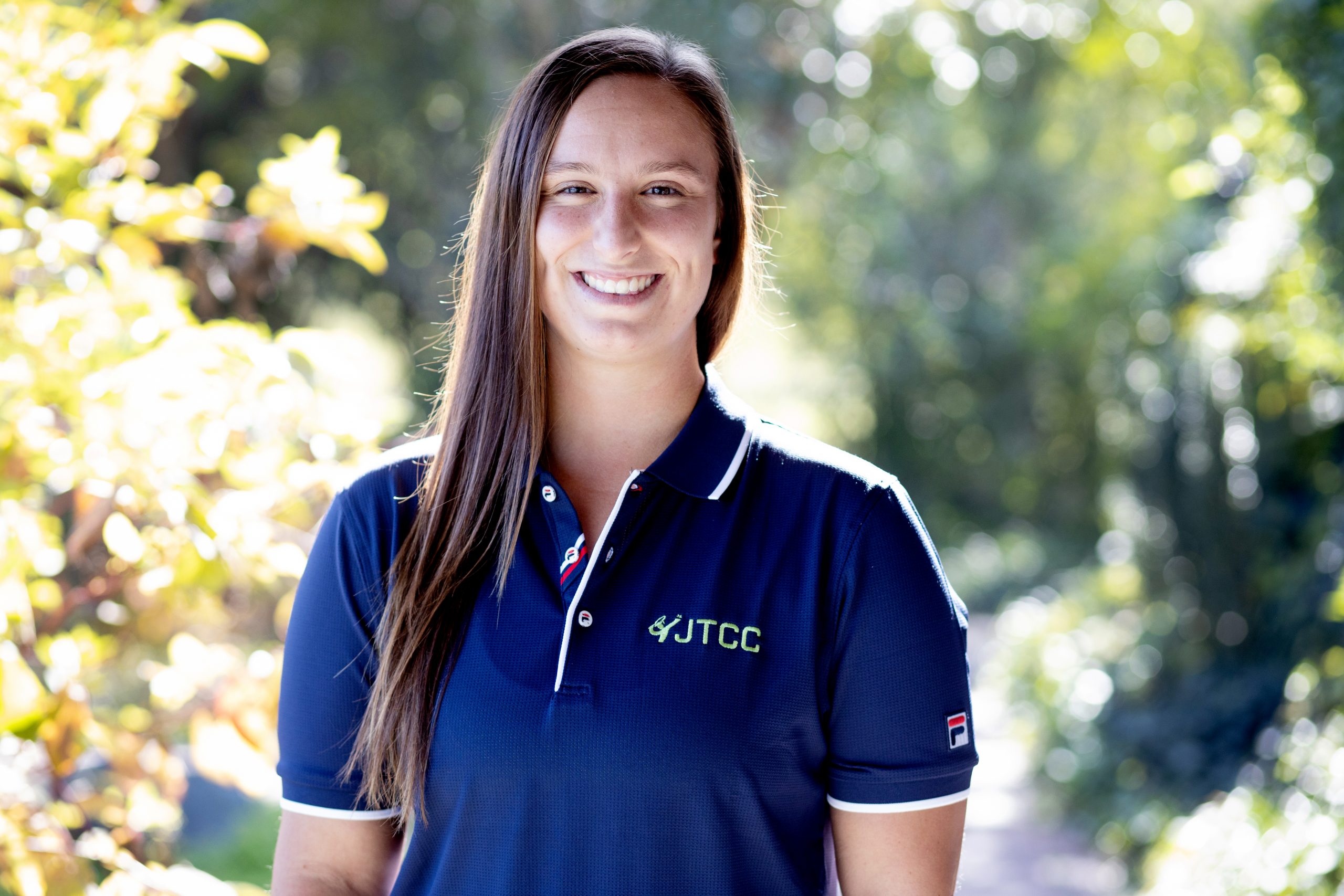 Tyler Delaney
Director of Tennis
Oversees the Future Champions and Adult Tennis programs
Certification: PTR High Performance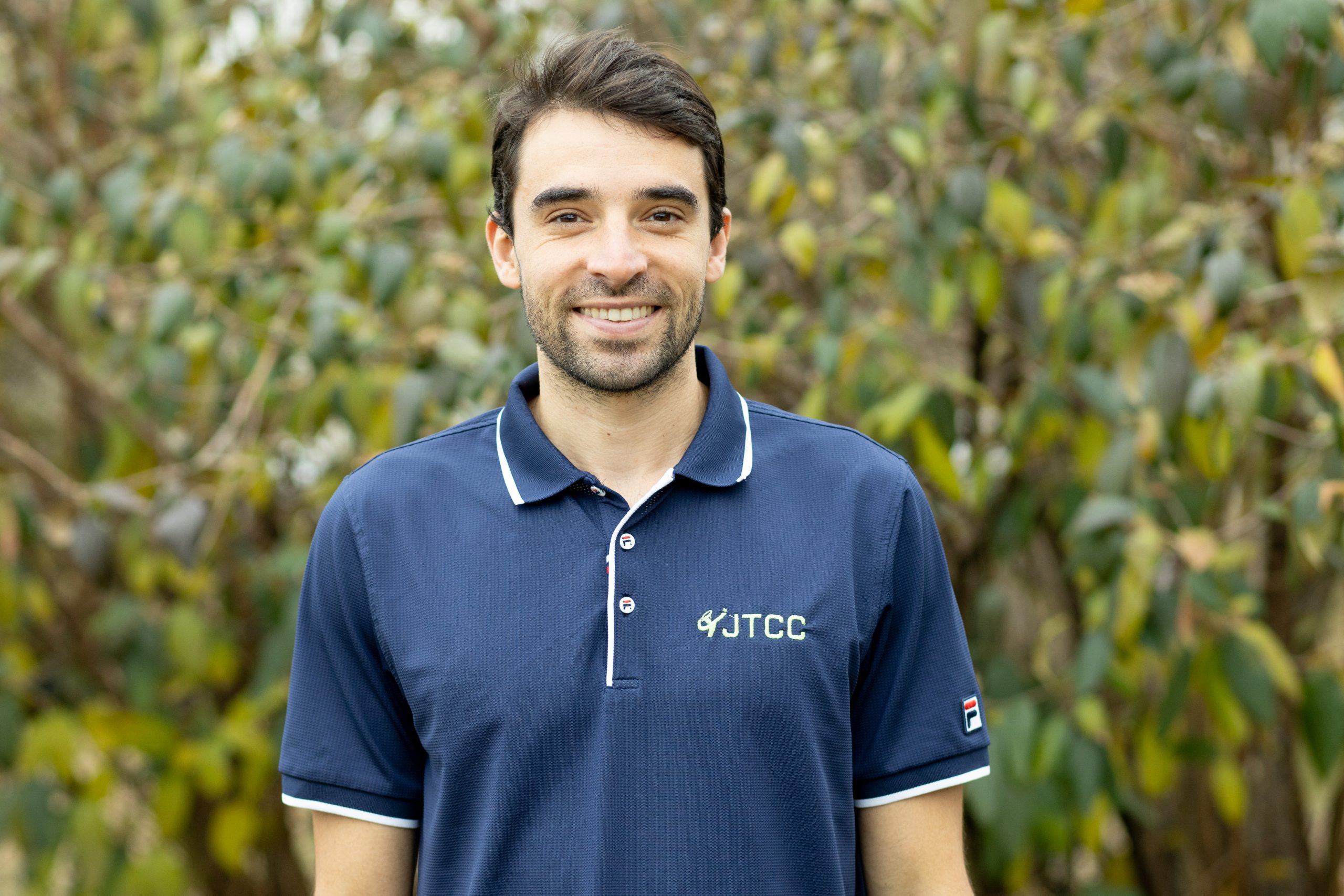 Felipe Frattini
Staff Professional
Coaches High Performance players
Hitting partner for professional players including Denis Kudla and Robin Montgomery
Certifications: PTR and ITPA-CTPS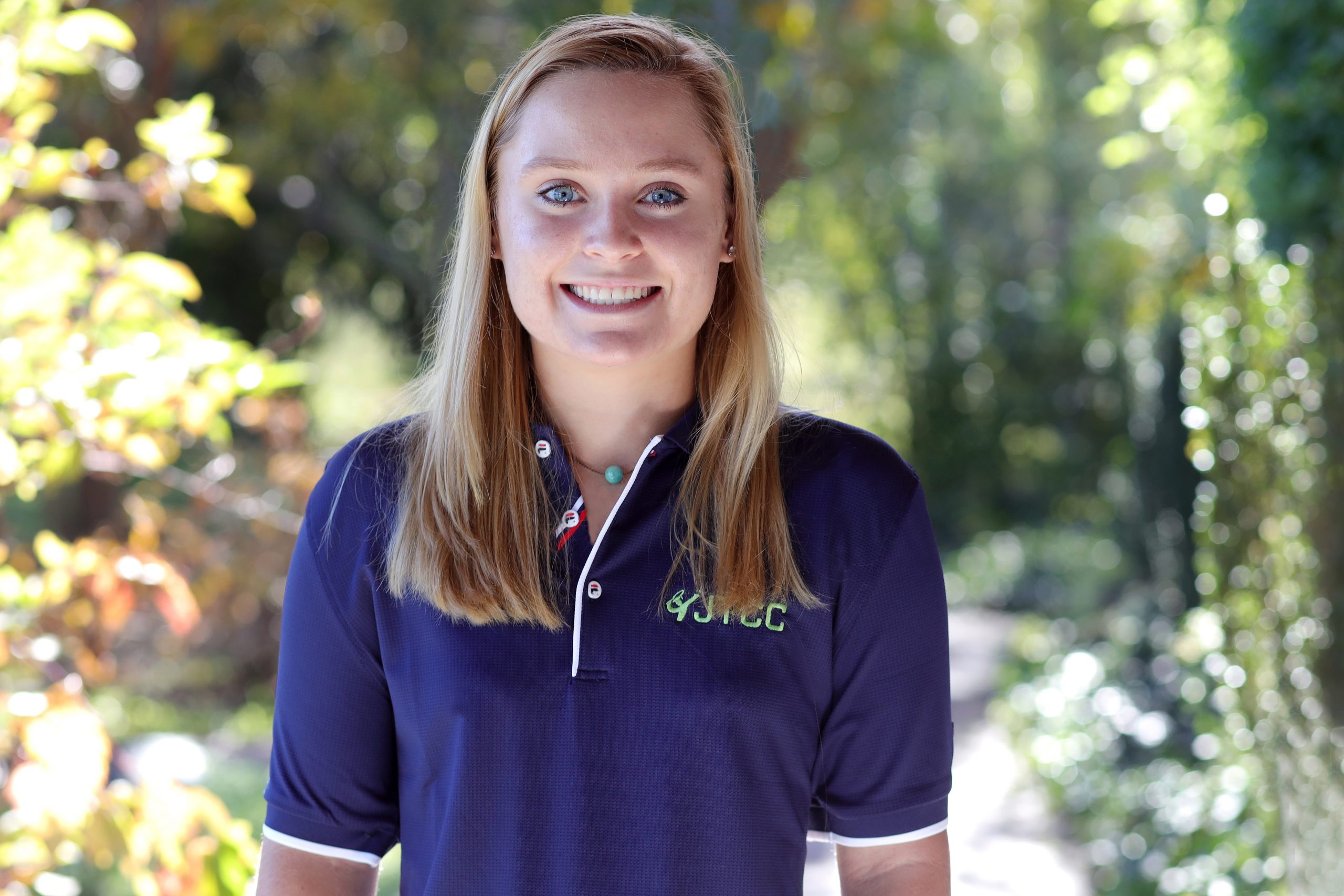 Gabriella Hesse
Marketing manager, head of wheelchair & adaptive tennis
Manages JTCC's graphic design and marketing initiatives
Oversees adaptive Community Impact programs including Tennis Corps, Special Olympics, and Wheelchair Tennis
Certifications: USPTA Professional with Wheelchair Tennis Certification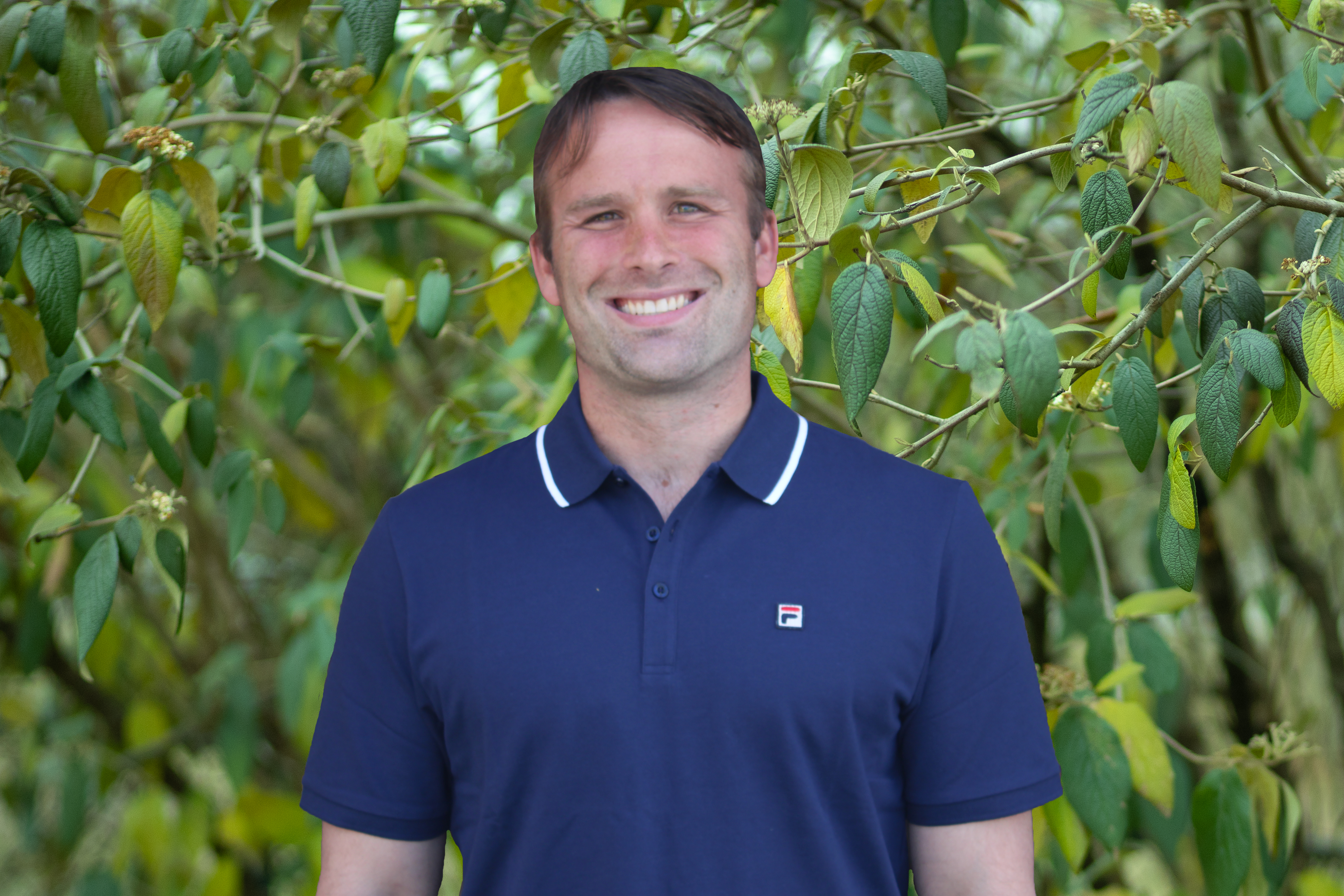 Jon Hall
Marketing and sales manager
Manages JTCC's social media platforms and marketing initiatives
Point of contact for membership inquiries
Received his Masters in Sports Industry Management from Georgetown University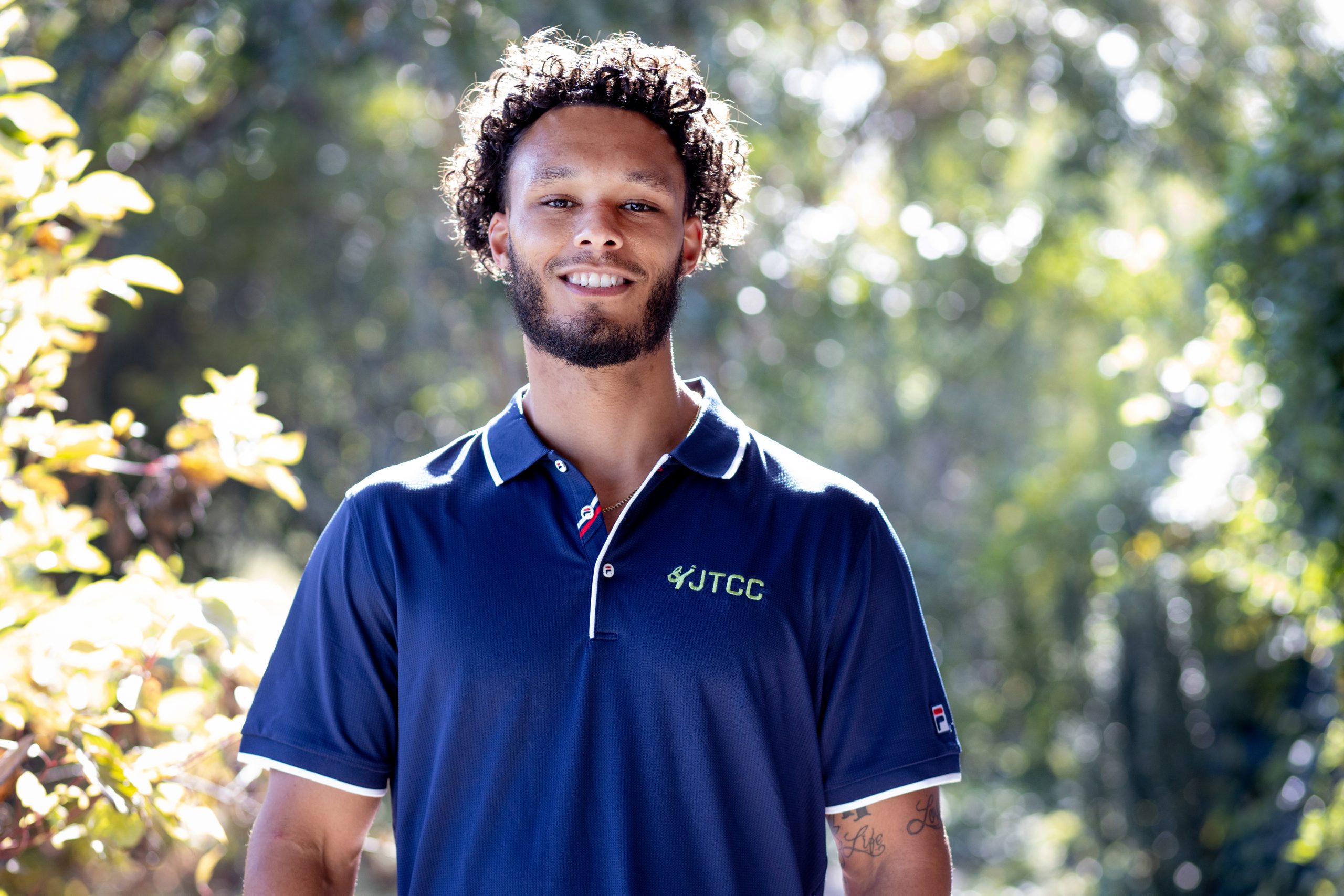 Jon Hill
Director of Athlete Development
Responsible for the implementation of strength & conditioning programs to improve the overall fitness development of all players
Coaching Philosophy: "Athletes are only as good as the consistent efforts they put into their training."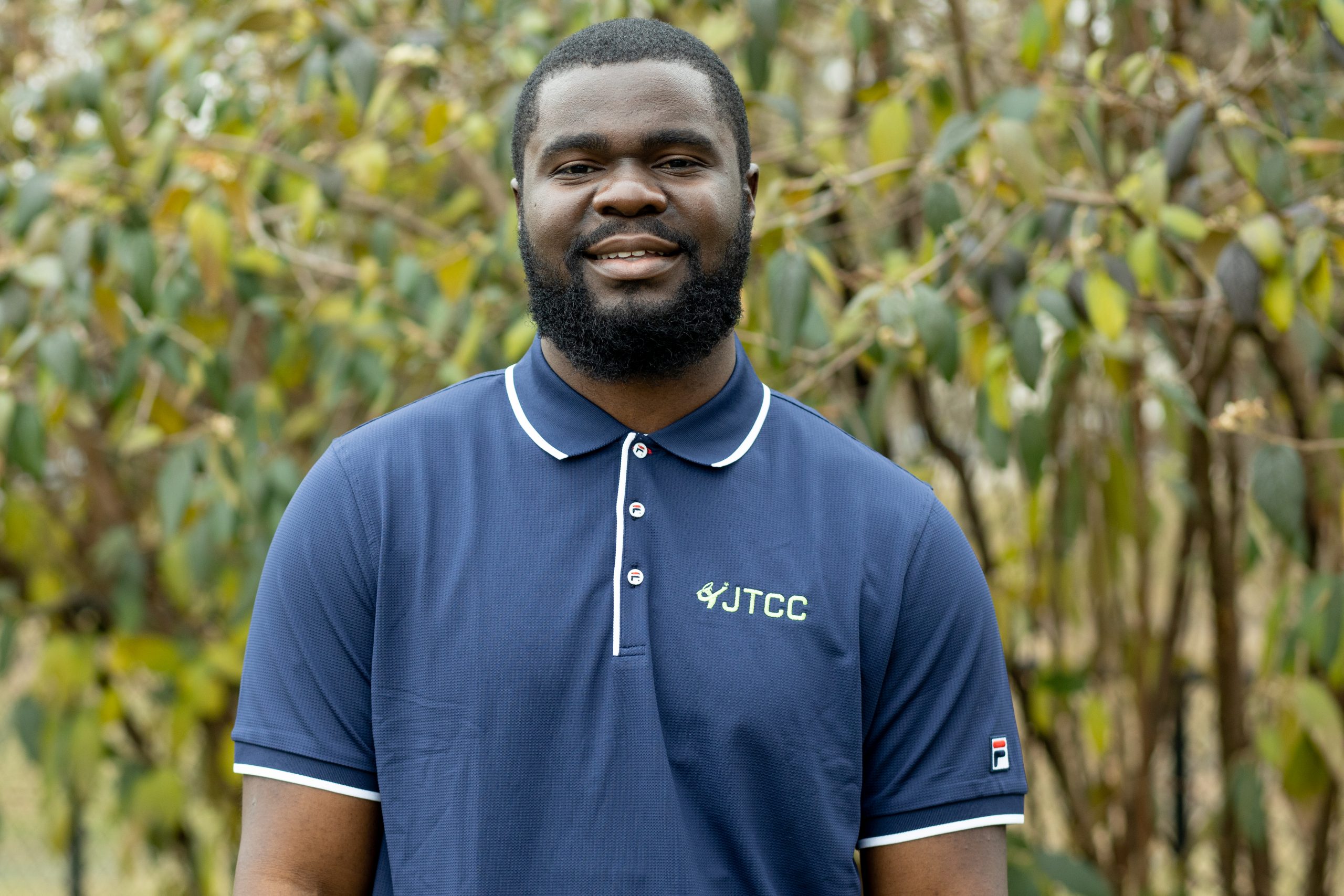 Lateef Kadiku
Classroom Teacher
Teaches advanced math and science at the JTCC School
Mentors students to gain acceptance to their colleges of choice
Earned a B.S. in Computer Science from the University of Maryland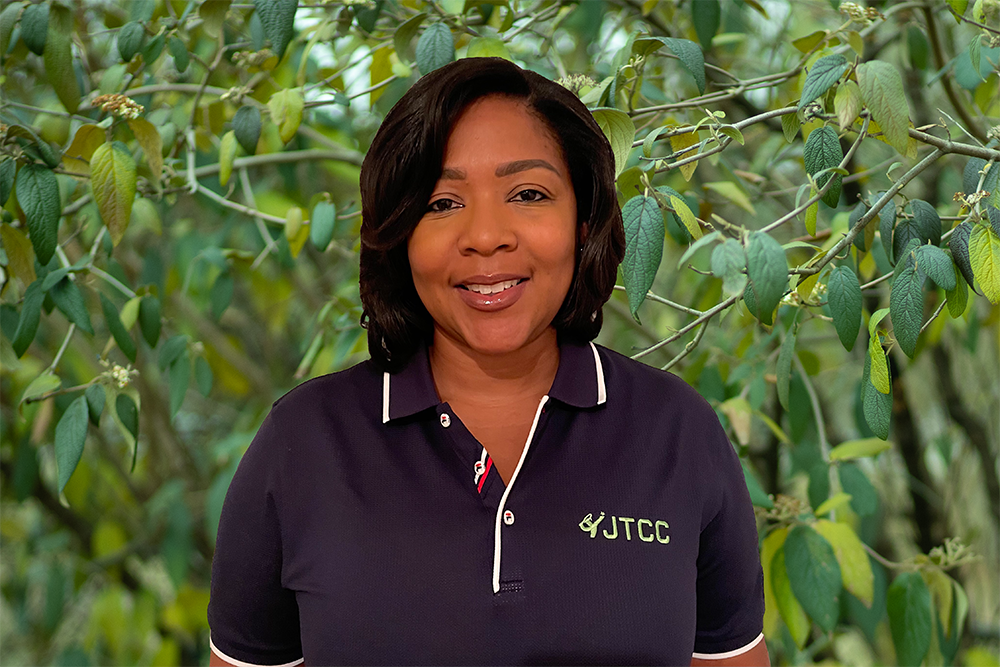 Wilfrance Lominy
Senior Director of Talent Acquisition
Admissions counselor for JTCC programs working with parents
Handles logistics of the Champions programs for all on court and off court activities
Thomas Low
Staff Professional
Coaches in the Future Champions program
Teaches Adult group and private lessons
Eric Davidson 
Staff Professional
Coaches in the Future Champions program
Teaches Adult group and private lessons
Former Lieutenant Colonial in the US Army Reserves
Colleen Mertz
Office Manager
Has managed and coordinated daily operations at JTCC for 15 years, including court bookings, front desk activities and Pro Shop
Former first grade teacher
Responsible for major landscaping improvements, event setup, court maintenance, and general facility upkeep
Responsible for major landscaping improvements, event setup, court maintenance, and general facility upkeep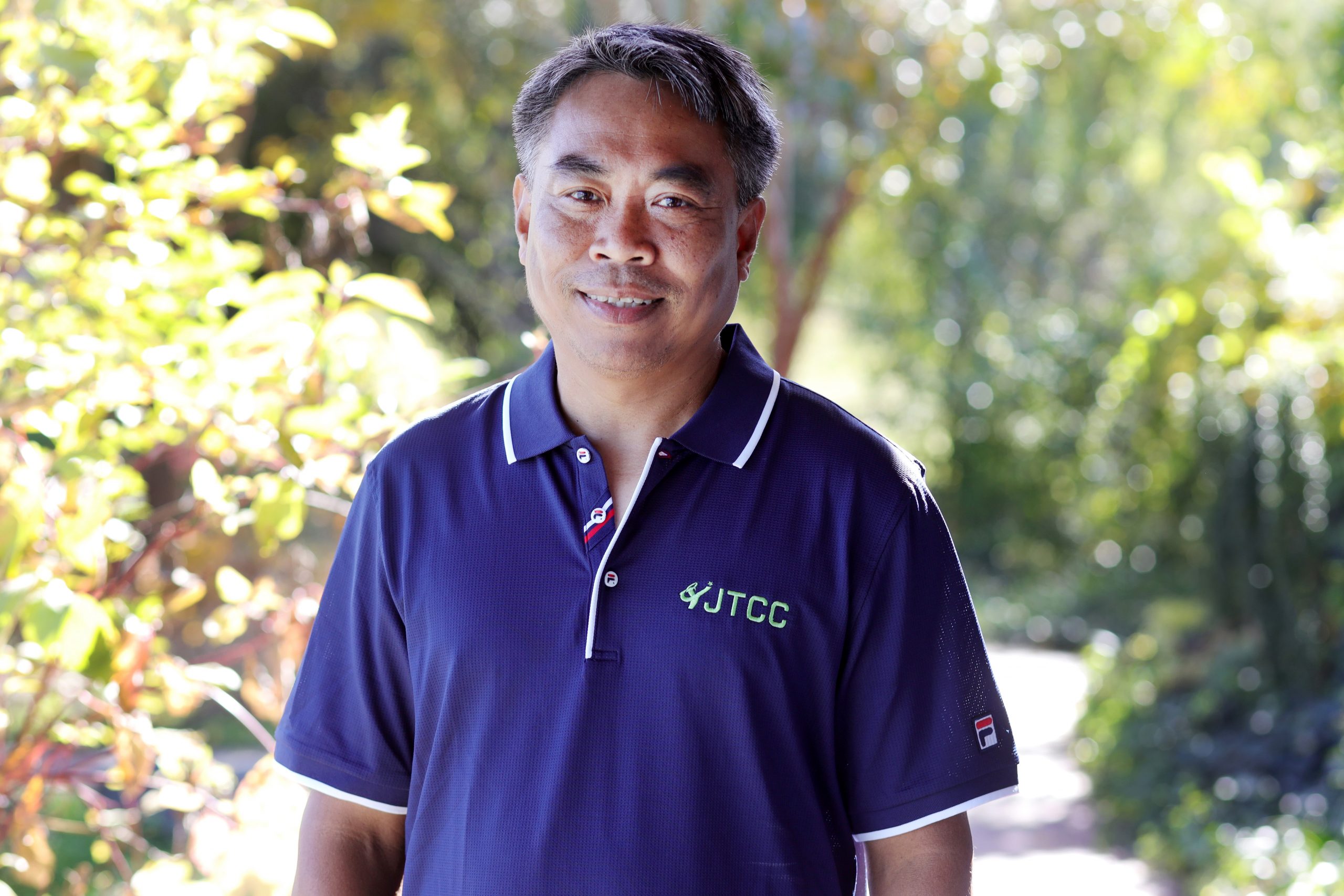 Elbino Runas
Director of Facilities
Oversees all facility upkeep and improvements as well as major landscaping projects
Studied at La Union Standard Academy in the Philippines
Ava Todd
community outreach manager
Manages and fundraises for the Neighborhood Youth Outreach programs GEICO Game On! in District of Columbia and Advantage Prince George's in Maryland
Oversees community service hours for JTCC staff and players
Miroslav Vlcek
Director of Junior Champions
Oversees High Performance player development for ages 8-12
Certifications: PTR Performance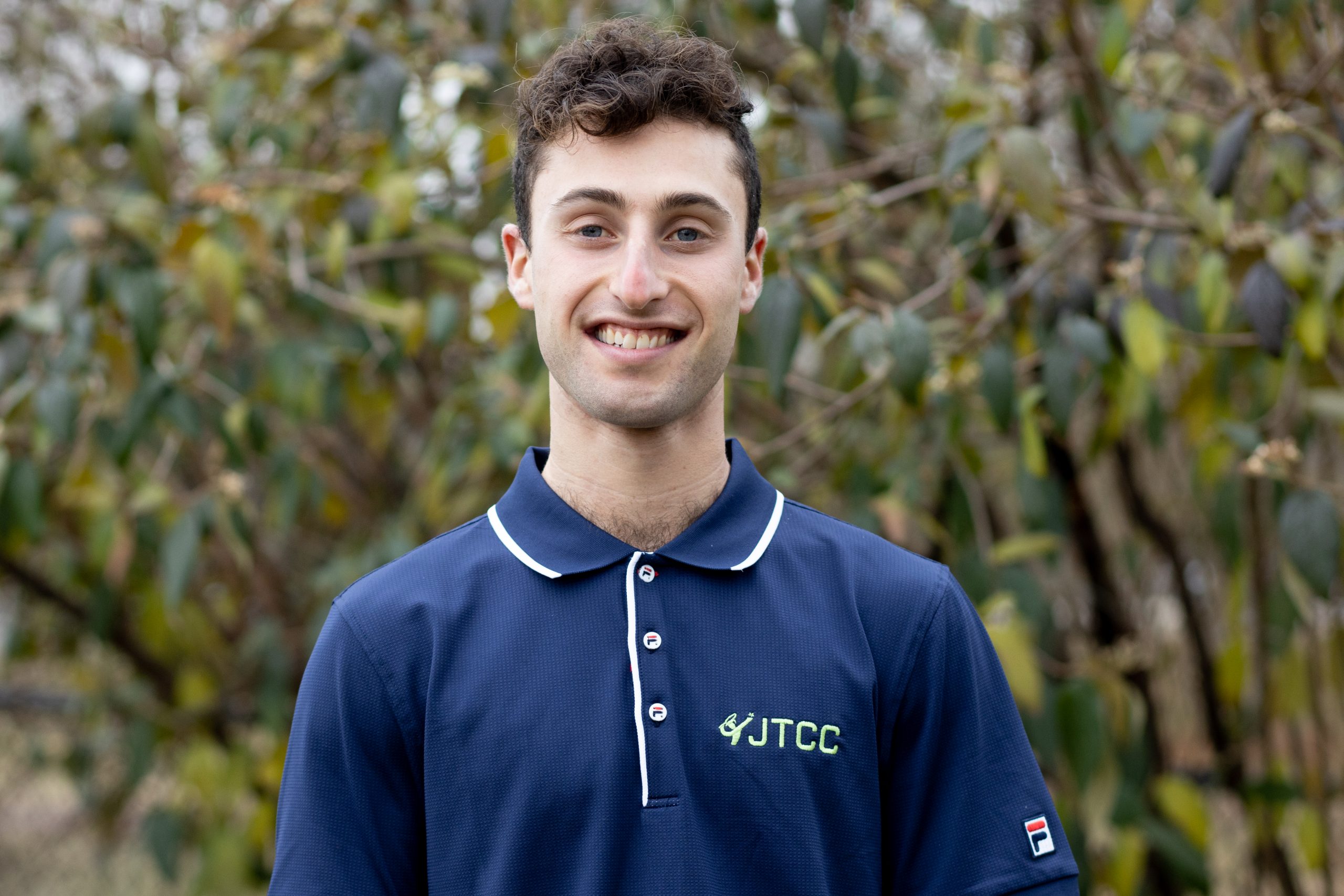 Houston poem
Staff Professional
Coaches players in the Future Champions and adult tennis programs
Manages the Learn Tennis Now program
Certifications: USPTA Professional
jona won
Staff Professional
Coaches players in the Future Champions programs and adult tennis programs 
Played club tennis at the University of Maryland
Asaf Yamin
Director of International Operations & Senior Coach
Oversees all aspects of the High Performance program
Former assistant coach for the Israeli Fed Cup Team
Certifications: ITF Level 1 and Level 2, Senior Coach- Israeli Tennis Association, Youth Olympic Committee Coach, Advanced Coach- PTR, Israeli Defense Forces- Elite Unit Service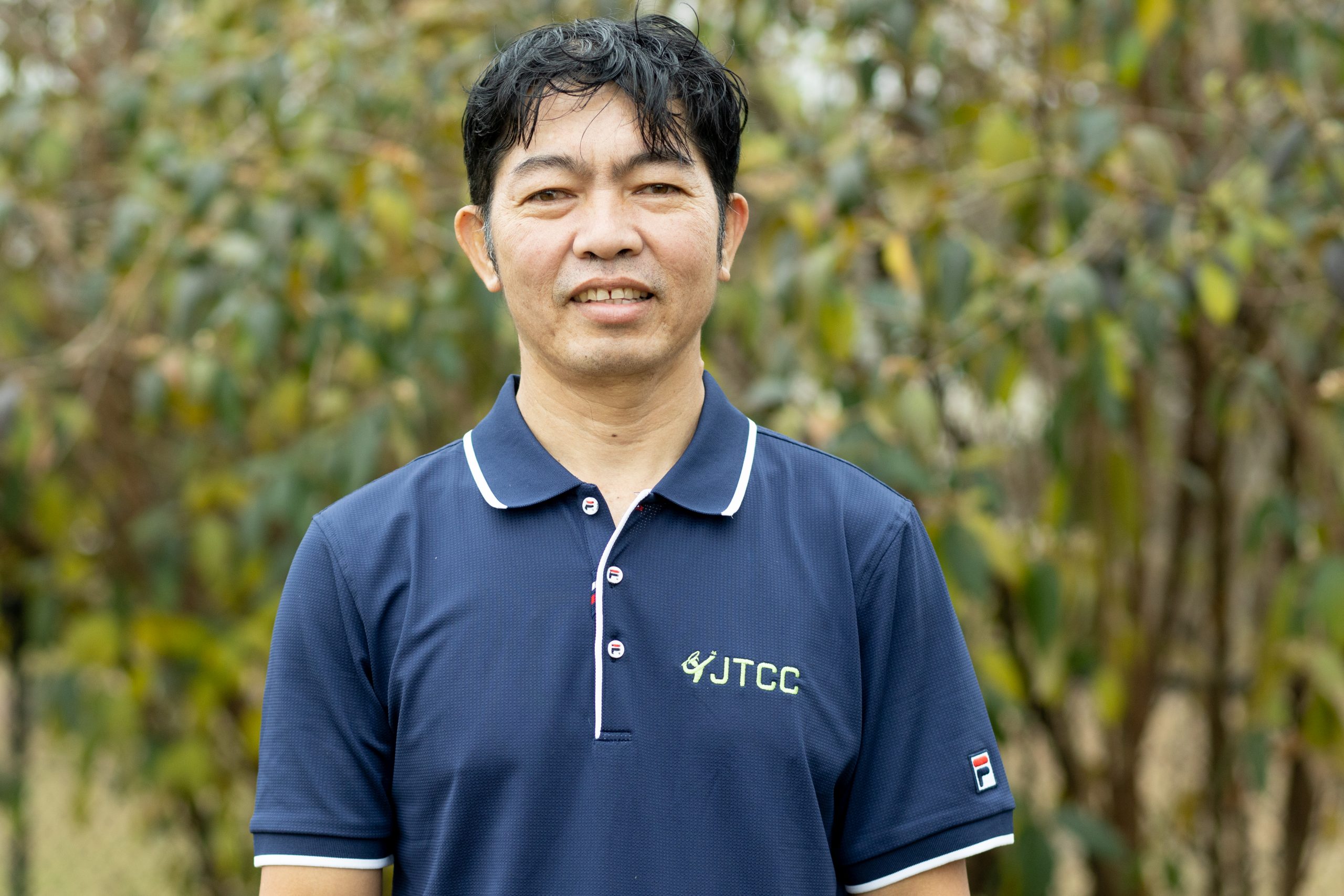 Responsible for major landscaping improvements, event setup, and general facility upkeep, with particular focus on plumbing, lighting and lawn maintenance
Jordan Zimmerman
Director of Adult Tennis
Oversees and manages all adult tennis programs and events
Certifications: PTR 10U; USPTA 10U; NFHS Coaching Unified Sports & Coaching Adapted Sports; Miss-Hits Certificate of Completion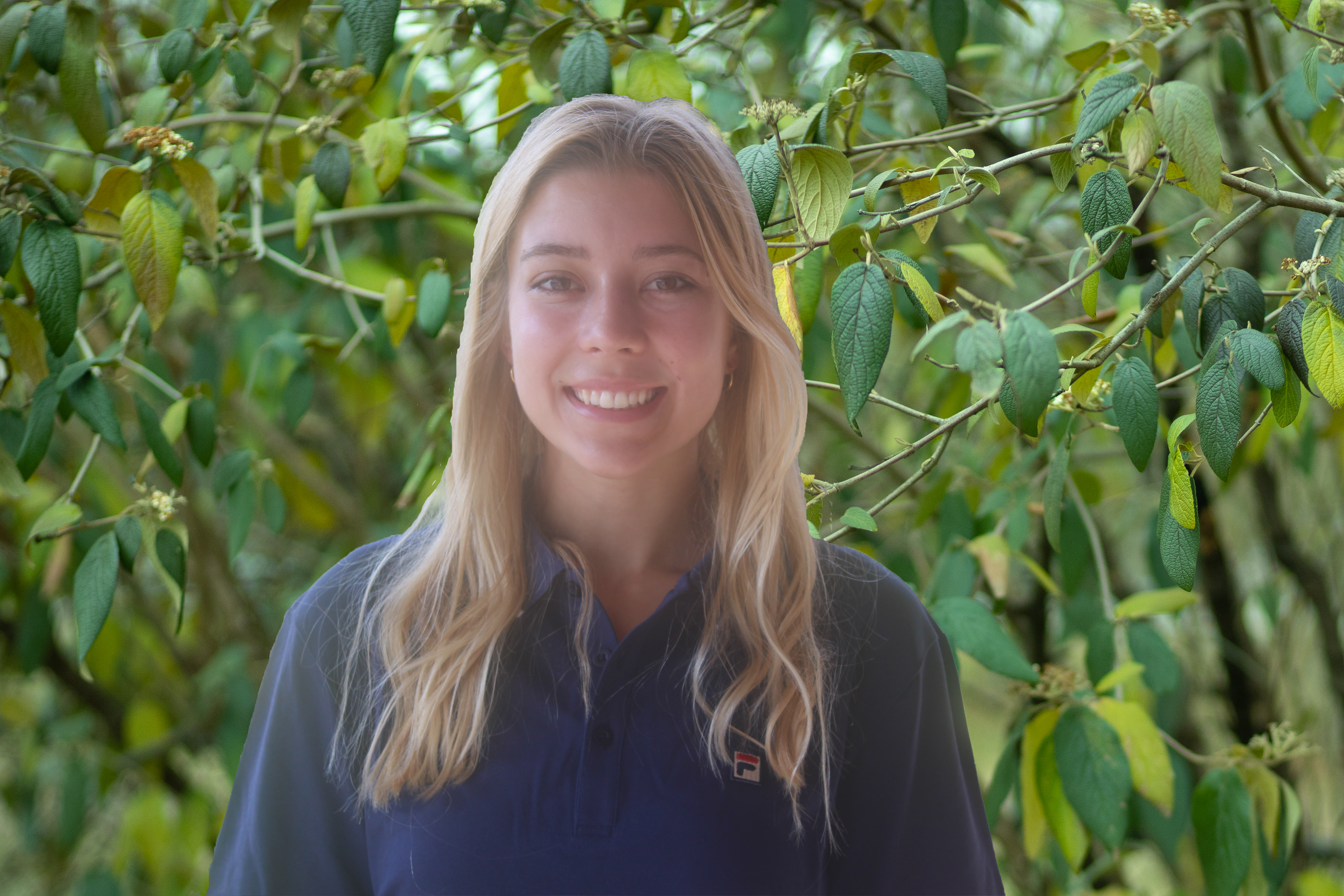 Ginger Valentine
staff professional
Coaches in Neighborhood Youth Outreach and Adaptive Tennis programs
John Niswander
Marketing & Events Associate
Assists with JTCC's social media platforms and marketing initiatives including press releases and newsletters
Liaison for all departments in event planning, management, and execution
Tom Stanford
Staff Professional
Coaches players in the Future Champions junior programs
Coaches all levels of Adult tennis
Worth Richardson
Senior Coach &
College Advisor
Coaches High Performance players in all programs including Full-Time, After-School, and Junior Champs
Assist junior players in making college tennis commitments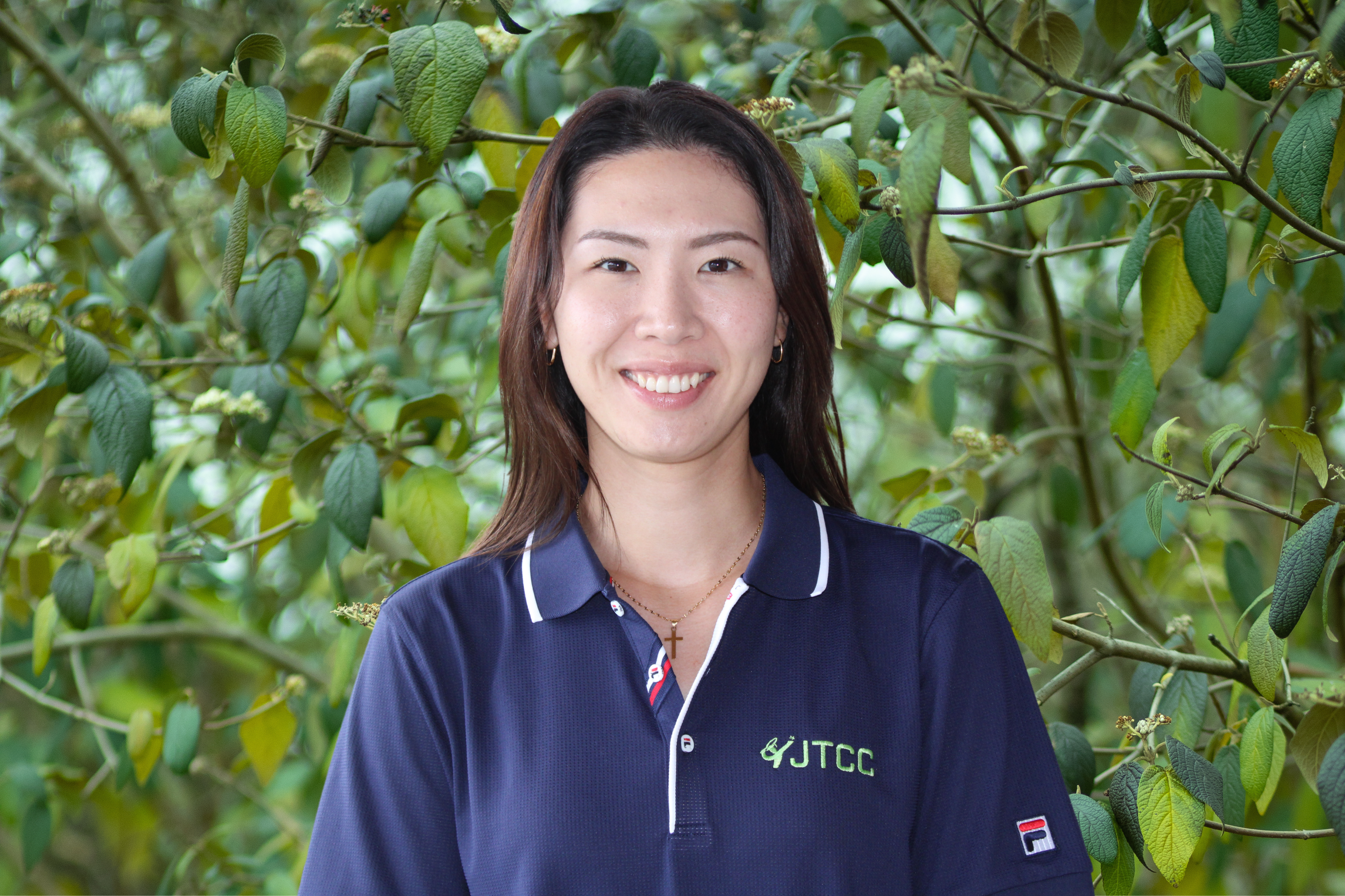 Jinny Yu
Staff Professional
Coaches players in the junior champs and adult tennis programs
Played collegiate tennis at the University of Central Arkansas
Terence Tche
Staff Professional & Tournament Director
Coaches players in Future Champs and Adult tennis programs
Serves as director for USTA and other tournaments hosted at JTCC
Maria Cioffi
Tennis for America VISTA Fellow
Coaches players in the Community Outreach program
Played collegiate tennis at Bucknell University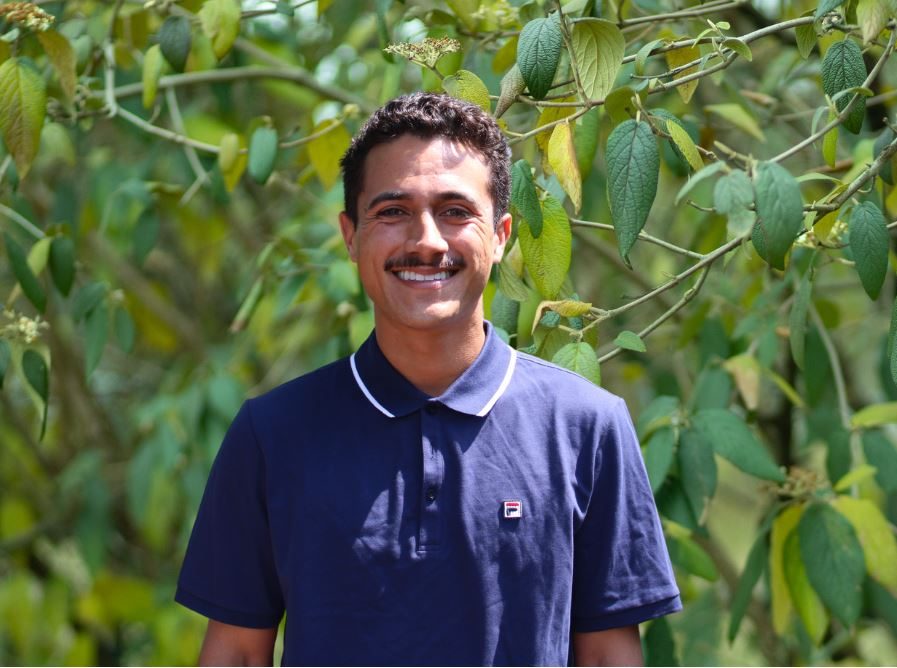 Iosua Malaki
Staff Professional
Coaches players in Future Champions and Adult tennis
Certifications: PTR Level 1, PTR 10 & Under, WTCA
Karl Lee
Staff Professional
Assists with Tennis Corps, Special Olympics, and Wheelchair Tennis
Coaches players in the junior champs and adult tennis programs
Certifications: USPTA and ITPA certified professional
Bingyu Zhou
Staff Accountant
Handles payroll and accounts receivable
Holds a B.S. in business with a focus in Accounting and Information System Management from George Mason University
Kendra Featherstone
Human Resources & Accounting Clerk
Handles accounts payable, onboarding new employees, and customer service
Assists in maintaining updates in the POS system and on Club Automation