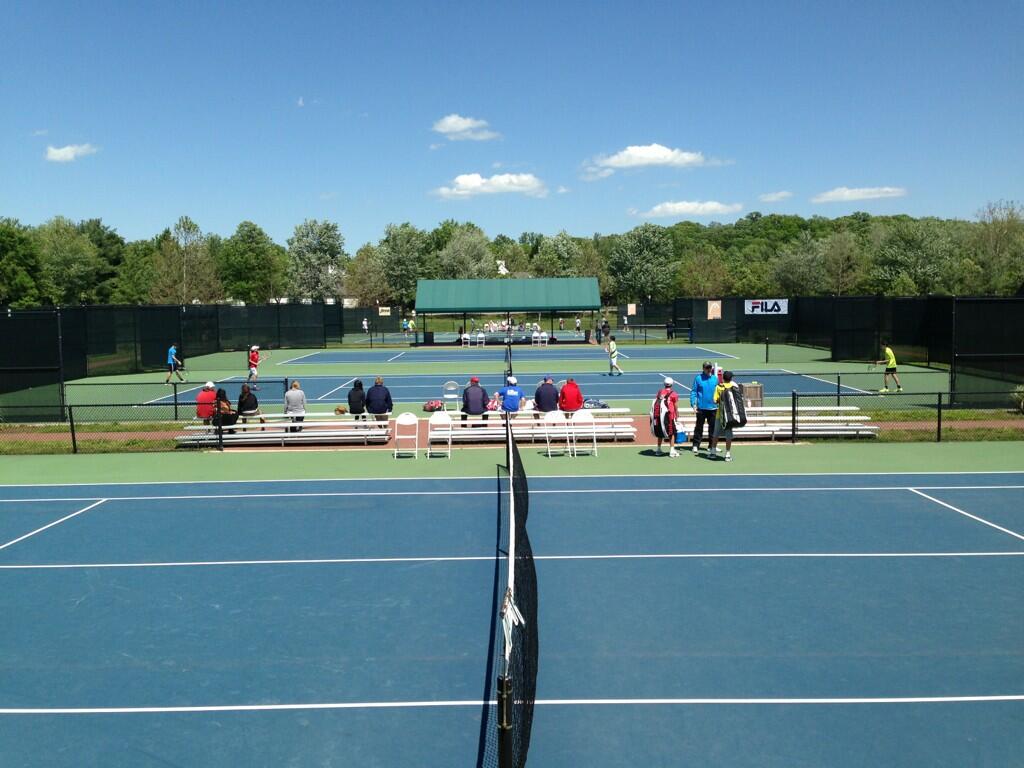 Junior Tennis Champions Center players continue to roll at the USTA National Open.  On their home turf, there are several JTCC student-athletes in contention for a championship title.
Here are the JTCC results from Day 2 match play:
Girls' 14 Singles
-No. 3 seed Raveena Kingsley defeated training partner and JTCC student-athlete Valerie Ho, 6-0, 6-0.  Raveena will face unseeded Anna Brylin in the Semifinals today at 9:00 AM.
–Isabelle Boulais defeated No. 4 seed Christina Sisti, 6-2, 6-2.  Isabelle has lost a mere five games in three matches (36 – 5 in total games).  In her path to the Title match, she will face No. 2 seed Clarissa Hand.  They will play at 9:00 AM today.
Girls' 14 Doubles
-As a prelude to the Girls' 14 Singles Championship, Boulais and Hand will first play each other in the Doubles Championship.  The No. 1 seed Boulais and Ally Bojczuk will take on No. 2 seed Ho and Clarissa Hand today at 8:00 AM.
Boys' 14 Singles
-Similar to Boulais' run, No. 1 seed Patrick Kypson is on a torrid pace as he makes his way through his half of the bracket.  Patrick has won 87% of games played in his first three matches.  He will face No. 3 seed Sebastian Mermersky today at 9:00 AM.
-In an all-JTCC and doubles partner match-up, Andrew Fenty outlasted Kyrylo Tsygura in the Quarterfinals yesterday, 6-1, 7-5.  Fenty plays unseeded Abhijeet Joshi today at 9:00 AM.
Boys' 14 Doubles
-JTCC teammates and No. 1 seed RJ Fresen and Patrick Kypson will vie for the Championship today at 8:00 AM.