2021 has been a year to celebrate at JTCC thanks to our supporters! Despite the challenges of COVID, JTCC coaches, staff, and players created new opportunities to fulfill our mission of making tennis accessible for everybody. Two recent events underscore the importance of our commitment to community outreach:
JTCC hosted the Special Olympics Maryland Unified Tennis High School State Championships on November 9 with more than 150 players participating from 15 high schools.
Following wheelchair certification of 25 JTCC coaches, we pr­­omoted our first wheelchair tournament attracting outstanding adult players including the winner who traveled from California and took home the trophy in a third set tiebreak. More than half of the players who competed in the event train at JTCC year-round.­­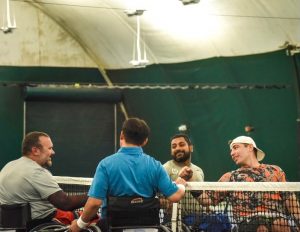 When we speak of teamwork at JTCC, we value you—our supporters—as essential team members.  Your generosity makes it possible for aspiring youngsters from diverse communities to receive developmental and high performance training through scholarships and financial assistance.
Capital improvements are also necessary to maintain and grow JTCC's 32-court indoor and outdoor facility. Thanks to the generosity of longtime supporter Bill Ackman, the Pershing Square Center Court was built and opened in September. Seating 480 spectators, JTCC's new stadium will make it possible to bring more world-class tennis to Prince George's County.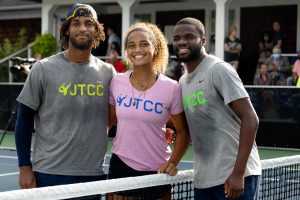 "Hard work pays dividends" aptly describes the results achieved by JTCC players this year. For the first six months of the year, when enrollment was limited due to COVID, the JTCC team lifted the spirits of players whose tournament schedules and short-term goals were often compromised.
When summer arrived and class enrollment was increased to pre-COVID levels for the first time in nearly 18 months, JTCC coaches responded by preparing their players to win at both the local and national levels paying the dividends that the determined student-athletes had earned.
During 2021, JTCC players have won 141 tournaments including Mid-Atlantic developmental and sectional events. The year was capped off by Ryan Colby winning the Boys' 18 National Clay Court Championship and Robin Montgomery, who started playing tennis in our Game On! community outreach program, capturing both the singles and doubles titles at the Junior Girls' US Open.
In addition to superior results from juniors, adult programs are full. Adaptive tennis for military veterans continues to expand through weekly clinics, and Discover Tennis, which is JTCC's adult beginner program, continues to thrive with full classes, and, most importantly, re-enrollment by players who have truly "discovered" a new passion to play!
JTCC alumni continue to excel with Denis Kudla advancing to the quarterfinals at his hometown Citi Open with a win over Taylor Fritz, and Frances Tiafoe representing the USA in the Tokyo Olympics.
The JTCC School never closed its doors throughout the pandemic, with classes offered in a socially distant setting. Seventeen graduates in the Class of 2021 earned scholarships valued at $1.3 million over four years at universities including UCLA and MIT.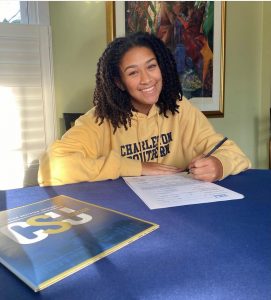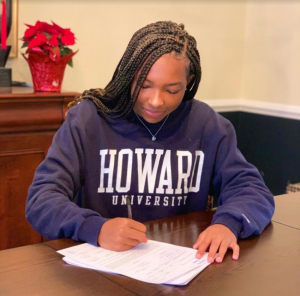 As a nonprofit 501(c)(3) organization, JTCC depends upon charitable contributions to continue to fund scholarships to students from underserved communities and to expand our adaptive programs which have been extremely well-received.
As you are planning your year-end giving, we would appreciate your consideration to include JTCC. We also ask that you check with your employer to determine whether there is a program offered to match your contribution. JTCC accepts online donations, checks, credit cards, and gifts of stock. Please click here to visit the JTCC donation page. Thank you again for your very important role in making our dreams of Tennis For Everybody a reality.
Best regards,
Ray Benton, CEO