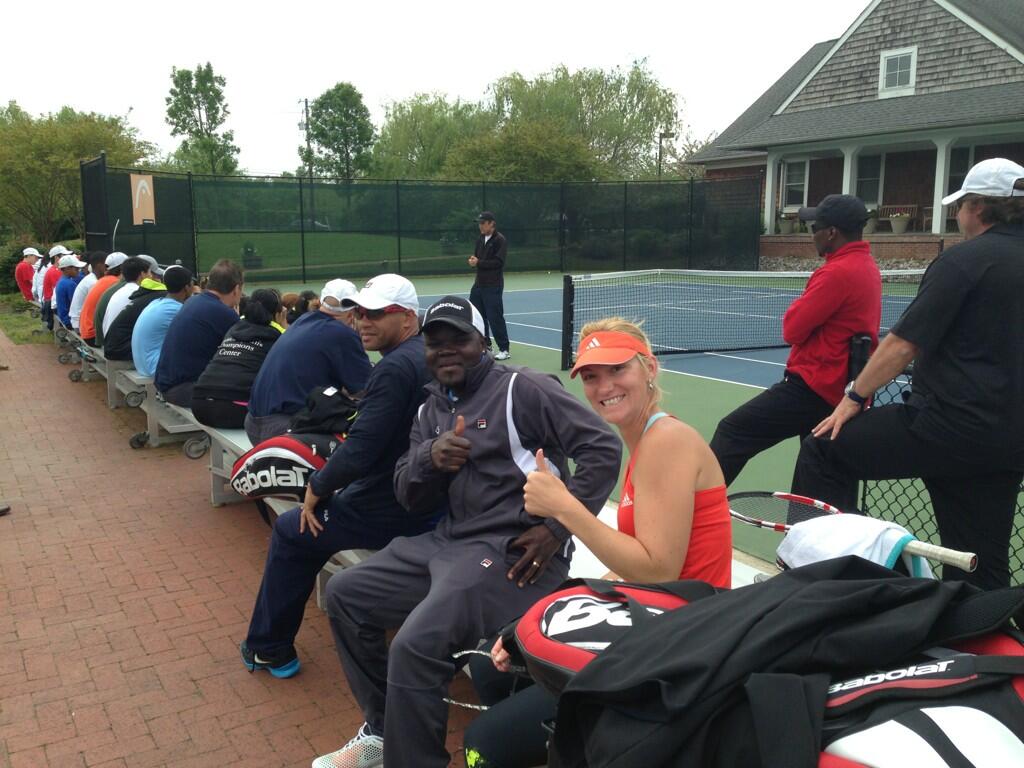 Last week, former world No. 1 and current JTCC Senior Adviser Mats Wilander, visited the Junior Tennis Champions Center.  Mats worked with players in strengthening their mental fortitude and molding their on-court presence.  Below are reactions from recent JTCC coaching hires Tauheed R. Browning and Yves Boulais.
Tauheed R. Browning
My favorite take away from our coaches lunch with Mats; was when he shared his advice about teaching our juniors "the bigger the point the smarter a player must be"!
Yves Boulais
I have been in the High Performance tennis business for more than 30 years.  In those years, I have met many former No. 1 players and many former successful tennis players.  This week I had the opportunity to meet for the first time with Mats Wilander at JTCC.  This was such a pleasant experience for me and all the coaches and students at College Park.  I never saw someone of his status being so engaged as he helped athletes and coaches at our club.  Mats wisdom, insight and his ability to communicate extremely well the intricacy of our sport are second to none.
We look forward to your next visit Mats!